Flexible Pricing
Start with Bronze and build your own custom solution or choose a different plan. 30-day, risk FREE trial. Switch plans anytime.
Small
For small companies with just a single referral program and simple integration method.
Advocates/Referrals (Unlimited)
Referral Program (1)
Double-Sided Rewards
Basic Design Center
Subdomain
Popular
Corporate
For growing companies with maybe a few referral programs and more complex referral program setup.
All small features, plus:
Referral Program (2)
Support SLA (24hrs Mon-Fr)
Reporting
Advanced Design Center
Embedding Templates (Code Snippets)
Customizable Templates
API Access
Integration Consultation
Multi-Tier Campaign
Team Management
Large
For bigger companies complex of referral programs, bonuses structures, and integration methods.
All corporate features, plus:
Referral Program (Unlimited)
Professional Design Center
Custom Domain
Multi Currency Campaigns
Multi-Level-Marketing
No Genius Referrals Branding
Auto Payout Gift Cards
Domain Authentication
Custom
For companies with multiple programs and convoluted integration who need the whole shebang.
All large features, plus:
Referral Program (Unlimited)
Full Custom Template
Personal Representative
Monthly Consultation
All packages come with the following features
Lead generation that works
Keep your pipeline fully stocked with a steady flow of high-quality leads using our referrals services.
Flexible campaigns
Take advantage of our tiered and highly customizable campaigns and create engaging promotions for your customers.
Real-time monitoring
Track shares, clicks, referrals and bonus participations. Measure your ROI by analysing your statistics.
Referral Tracking
Track online (via website, mobile app, etc.) and offline referrals on your e-commerce or mortar and brick business.
Reminder Notifications
Notify your advocates with the activity that it's happening on their accounts, like new referrals or bonuses.
Personal URLs
Advocates get their personal URLs that can be used to share your services anywhere they want to.
Set Default Social Media Messages
Get full control of what your customers are publishing on social media, tell them exactly what to post online!
Refer-A-Friend Widgets
Provide the tools your advocates need to broadcast your brand all over the Internet.
Whitelabel With HTML, CSS
Customize our templates to match your website design, use our WYSIWYG make real-time changes.
Customer dashboards
Let your customers take full control of their programs by analyzing their performance and taking proper actions.
Internationalized widgets
Create your default promotional contents and allow your customers to share them in their native language on social media.
Automatic bonus generation
Bonuses are given to your advocates automatically according to the rules you've set up in your campaigns.
You're just seconds away from starting your FREE trial
We are a global trusted brand











Frequently Asked Questions
Can I buy individual products?
Yep, our plans are customizable. You can buy extra features as you need them. For example, if you are enrolled in our small, and want to implement a Multi Level Marketing program, you can buy our MLM product.
Will I be locked into a contract?
No contracts here! You can cancel your subscription at anytime. You won't be charged for your next billing cycle, and you'll be able to keep using the account until the end of the period you've already paid for.
How can I pay?
Pay online with your Visa, Mastercard or American Express, processed securely through Authorize.Net in an SSL protected page.
Do I have to give you my credit card to try it out?
Yes. However, we will charge your credit card once your 30 days trial period is over. You can cancel at any time at no cost.
Can I get a test drive?
Yes, you have 30 days to try out our products. Just sign up with your email address and you immediately get to access every feature on Genius Referrals.
How do I upgrade my plan?
You will be able to change your plan on your Dashboard, and also buy individual features that are only available on better plans.
What our clients say

We have used a variety of referral/affiliate web applications over the last few years. We have tried them all big and small (ShareASale, Refersion, ReferralCandy, just to name a few). While they all worked okay for what we needed at the time, Genius Referrals is truly the total package. The only complaint is that we didn't find them sooner! If you plan to grow your affiliate program, start with a strong framework and go for Genius Referrals.
Crystal H.
Kinsley Armelle

I have used Genius Referrals to launch our referral program and was extremely pleased with the amount of work they did for us from the outset. They were always ready with an answer and went beyond their scope of duty to assist with setting the program up. Quick, fast and well worth it!!! Pros: Ability to customize your programs and the fact that your advocates can have their own logins to track their progress topped with great customer support.
Pieter Mey
Africa4us

I looked high and low for a solution. We were very clear, we did not want an "affiliate" program that required us to pay out "commissions" but rather, "prizes" and bonuses for referrals. We also needed something that would seamlessly work with our multiple platforms. When I found Genius Referrals--it was all I could hope for and MORE... LOVE THIS COMPANY!
Theresa French
Eat To Perform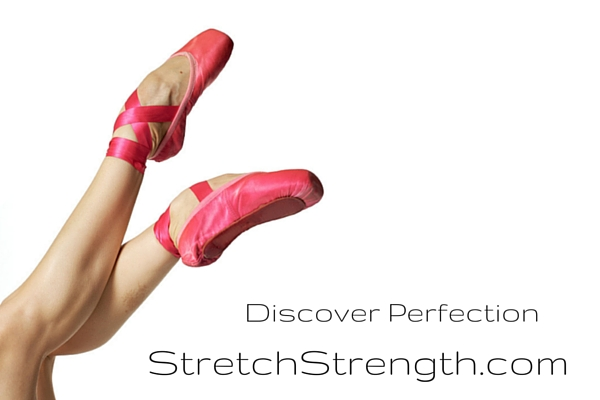 Customer service has been exceptional for this newbie. Everyone has gone above and beyond to help me set up the affiliate app on my site.

Easy to use Ability to make banners and links Social Sharing, etc.
Kim Shope
StretchStrength
Have you got other questions? No problem, we're happy to help and would love to hear from you. Get in touch at hellogeniusreferrals.com